Source:           www.worldea.org
Date:              March 22, 2013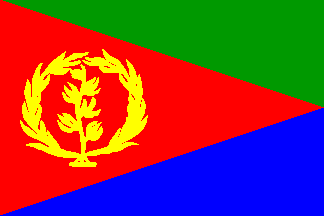 5 March, According to reports, around 125 Christians worshipping outside state approved churches were beaten and detained in Eritrea.
It is believed that all of those arrested are members of an Evangelical denomination from the south western town of Barentu.
In 2002, the government of Ertirea, lead by President Afewerki banned all churches outside the Orthodox, Catholic and Lutheran denominations.
International rights groups say that there are at least 2000 Christians who remain imprisoned in Eritrea.
Prayer points:
Pray that those seized would continue to stand firm in the faith
Pray that every Christian detained in Eritrea would experience Jesus' comforting and loving presence
Pray that the joy of the Lord would be the strength of all those imprisoned
Pray for the release of all Christians languishing in prisons in Eritrea
Pray that the government led President Afewerski would experience a change in heart and discontinue their restrictions on the Church