Source: www.csw.org.uk
Date: October 10, 2020
'Soon all you captives will be released! Imprisonment, starvation, and death will not be your fate!' (Isaiah 51:14 NLT)
This week we're delighted to be able to bring you the news that yet another prisoner you've been praying for has been released! The same God about whom Isaiah prophesied is the God who reaches into prisons today and opens the gates, so that the captives may go free.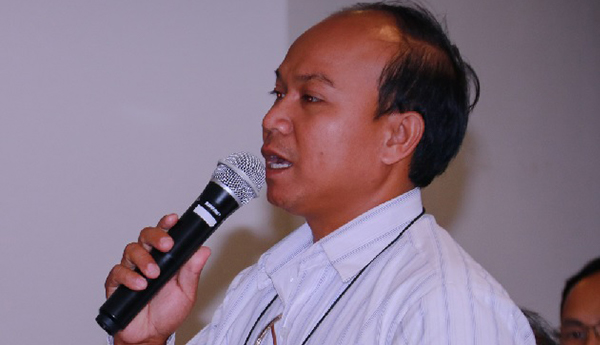 Vietnamese pastor A Dao was released on 18 September after more than four years in prison. He was not expected to be released until August 2021.
Pastor A Dao was arrested in 2016 while on his way to visit some members of his church following his return from the Southeast Asia Freedom of Religion or Belief (SEAFORB II) Conference in East Timor in August 2016. His family were not informed of his arrest and heard nothing from him for five days. In April 2017, Pastor A Dao was sentenced to five years in prison for 'illegally taking people to Thailand', a charge he denies; he has remained imprisoned ever since. Pastor A Dao's church has experienced ongoing harassment from the authorities.
In June 2020, Commissioner James Carr of the United States Commission for International Religious Freedom (USCIRF) pledged to adopt Pastor A Dao as part of the Commission's Religious Prisoners of Conscience Project.
In response to the pastor's release, Commissioner Carr said: 'I hope this release is a sign that the Vietnamese government is serious about improving religious freedom conditions and will release other individuals detained for their religious freedom advocacy, including Nguyen Bac Truyen. In addition, USCIRF urges the government to take steps to ensure that local authorities respect A Dao's freedom and safety should he choose to return to his home village.'
In summary, please pray:
Thank God for Pastor A Dao's release from prison.
Pray that local authorities will respect A Dao's freedom and safety should he choose to return to his home village.
Pray that the harassment his church has been experiencing from the authorities will cease.